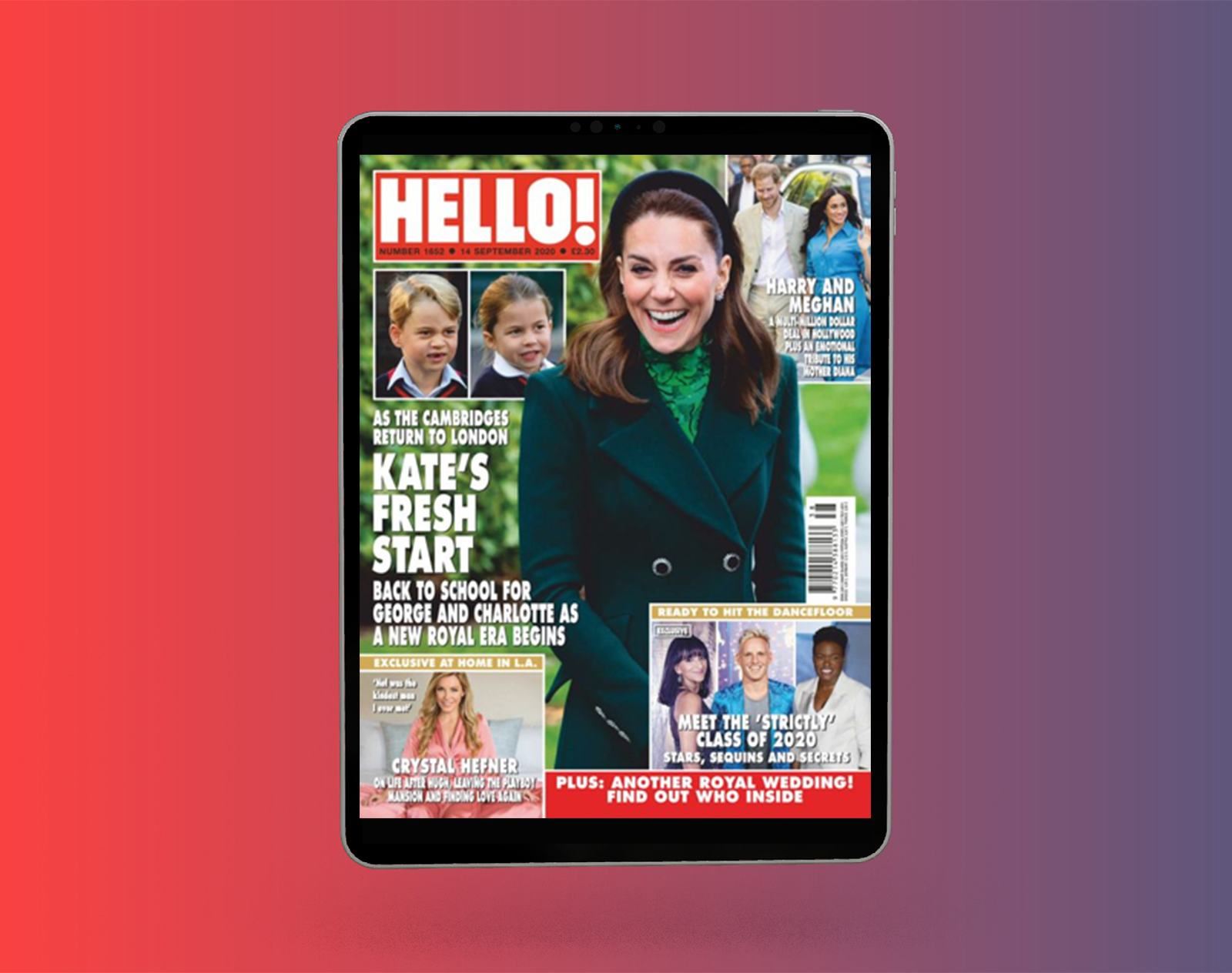 I Pling finder du mere end 1.000 internationale magasiner og ugeblade fra hele verden.
Vi har gjort det nemt for dig, og inddelt vores mange magasiner i kategorier. Du finder blandt andet:
Mode og skønhed
Allure, Brides, Vogue, Cosmopolitian, ELLE, Fairlady, Harper's Bazaar, HELLO! Fashion, Issue, L'Officiel, Marie Claire, Simply You, Women's Weekly, Vanity Fair, W Magazine, Woman & Home, Womankind.
Mad
Bake from Scratch, BBC Easycook, Baking Heaven, BBC Good Food Magazine, Bon Appetit, Clean Eating, Cook's Illustrated, Cookie, Cuisine at home, delicious, Dish, Eat Well, epicure, Food, Food&Wine, Gourmet Traveller, Olive Magazine, Saveur, Selectus Wine, TAPAS, Walnut, Whisky Advocate, Wine Enthusiast Magazine.
Sport og fitness
Bike, Classic Boat, Climbing, Men's Fitness, Cycling Plus, Dance, FourFourTwo, Golf Magazine, Gripped, Women's Fitness, Horse & Hound, MATCH, Men's Health, Rugby World, SAIL, Scuba Diver, Shooting Gazette, Ski Magazine.
Nyheder og sladder
In Touch Weekly, Women's Weekly, HELLO! Magazine, Chat, NW Magazine, New Idea, OK Magazine, TIME Magazine, The New Yorker, New York Magazine, The Hollywood Reporter.
Bolig og have
Gardens Illustrated Magazine, BBC Gardeners' World, Good Organic Gardening, Homes & Gardens, Odla, The English Garden, Living Etc., House & Garden, Good Homes.
Mænd
Cycle World, STUFF, Da Man, Golf Monthly, Maxim, GQ, Inc. Magazine, Top Gear, Men's Health, WIRED, Popular Science, FHM, Whisky Advocate, World Soccer, T3.
Musik
UNCUT, Bass Player, BBC Music Magazine, Beat, Billboard Magazine, Classic Rock, Electronic Music, Guitar Magazine.
Hobby & DIY
The Knitter, Cardmaking & Papercraft, Creative Knitting, Creative Beading Magazine, Cross Stitch Crazy, Digital Photo Pro, Handwoven, Ideas, Knitscene.
Livsstil
Condé Nast Traveller, GAY TIMES, Fishing World, Tatler, Project Calm, Yoga Journal, Wallpaper, The Writer, High Times, Handguns, Decanter.